Bath Arms Hotel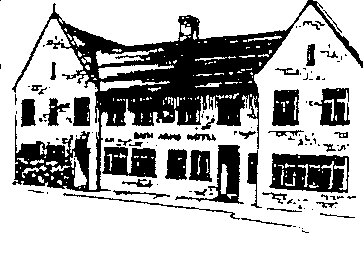 The Village Bar
A comfortable lounge servicing a busy lunch and evening trade in home cooked food, open from 10.00am every morning for tea and coffee
Restaurant
A non-smoking area where breakfast and morning coffee is served.  From midday until 10pm food from our extensive menu is available.
George's Bar & Lounge
Seats approx 100 people, recently refurbished and renamed due to its connection with three Georges ... King George VI, George's brewery and last but not least because of its original name - The George Inn.  The room has a large non-smoking area.  The bar and lounge are available for private parties and functions
Garden & Parking
The garden is situated at the rear of the Hotel and has modern play equipment for children with views of the Mendip Hills.  Parking for approx 60 cars.
Accomodation
Ensuite, Double, Twin and Family Rooms with modern facilities available
Bath Street, Cheddar, Somerset. BS27 3QE
All enquiries phone or fax